"The Project" of course.
One Nation Senator Malcolm Roberts has stunned the panel of The Project by accusing host Waleed Aly of condoning terrorism.

The outspoken senator made the startling claim as he was lambasted on the program over his party's controversial views to ban Muslims migrating to Australia.

"How far does it go? Do we deport Muslims who are living here? Should the man who usually sits to my left, Waleed, be deported or relegated to breakfast TV in Syria?" said co-host Peter Helliar.

"No, but it would certainly be nice if Waleed actually condemned and didn't condone Islamic terrorism. Wouldn't that be a good start," Senator Roberts said.

The remark drew gasps from the studio audience and clearly bothered host Carrie Bickmore before guest host Hamish McDonald swiftly ended the interview with "senator whatshisname".

McDonald, who was filling in for Aly on the program last night, defended the regular host and Gold Logie winner against the accusation.

Read more at

http://www.9news.com.au/national/2016/0 ... GXesH0w.99
It was once a welcome light news program when it first was aired several years ago. It had humor and it came with a fresh approach. We lost the 2 original presenters, Hughesy was always going to be missed with his laid back humor.
Since then it has seen a number of people trying to front it but mostly a bunch of chaotic and strange guests have turned it more into your local Politically Correct propaganda machine. It seems to now focus on turning everyday Aussies into being Pro-muslim, pro-gay, pro-PC and pro-wannabe whatever. If you don't share the same opinion as the presenters you will be shot to pieces. This is the new way of journalism in Australia these days.
The controversial presenter Waleed has used the role as his soap box to try to convert as many Aussies as possible to his religion that he is famous for been totally fanatical about. It seems he has also been doing a great job of turning his infidel co presenters into staunch followers of Islam.Carry has changed the blonde Aussie look to be more in line with Muslims and Peter has shown how much he hates Christians lately with using words like "Jesus" in vain. Of course he would never use Mohammad in his jokes would he? So yes, Peter has shown his hatred for Christianity by telling jokes with "Jesus" in them nearly every episode. Gretel is also a well known anti-christian and they had her on there last night to help them spread their propaganda about how they want Australia to welcome many more muslims here.
Anyway they really showed what a bunch of losers they all were last night on the train wreck interview they attempted with the One nation senator. They yelled and screamed over him like lost little children arguing at play time.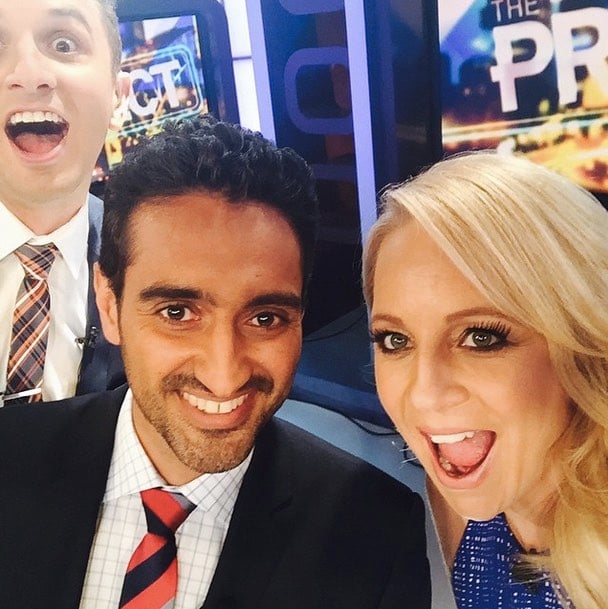 It seems the Australian public also think they did a terrible job and many people are now switching channels at 6.30pm in protest to show we all have had enough of this crappy tv segment that needs to be taken off air real soon. I'm not sure what to call it. you can't say it's a news program or a comedy as it's just a bunch of wannbe comedians trying to pretend to be serious. They really show how serious they are when it comes to Islam.